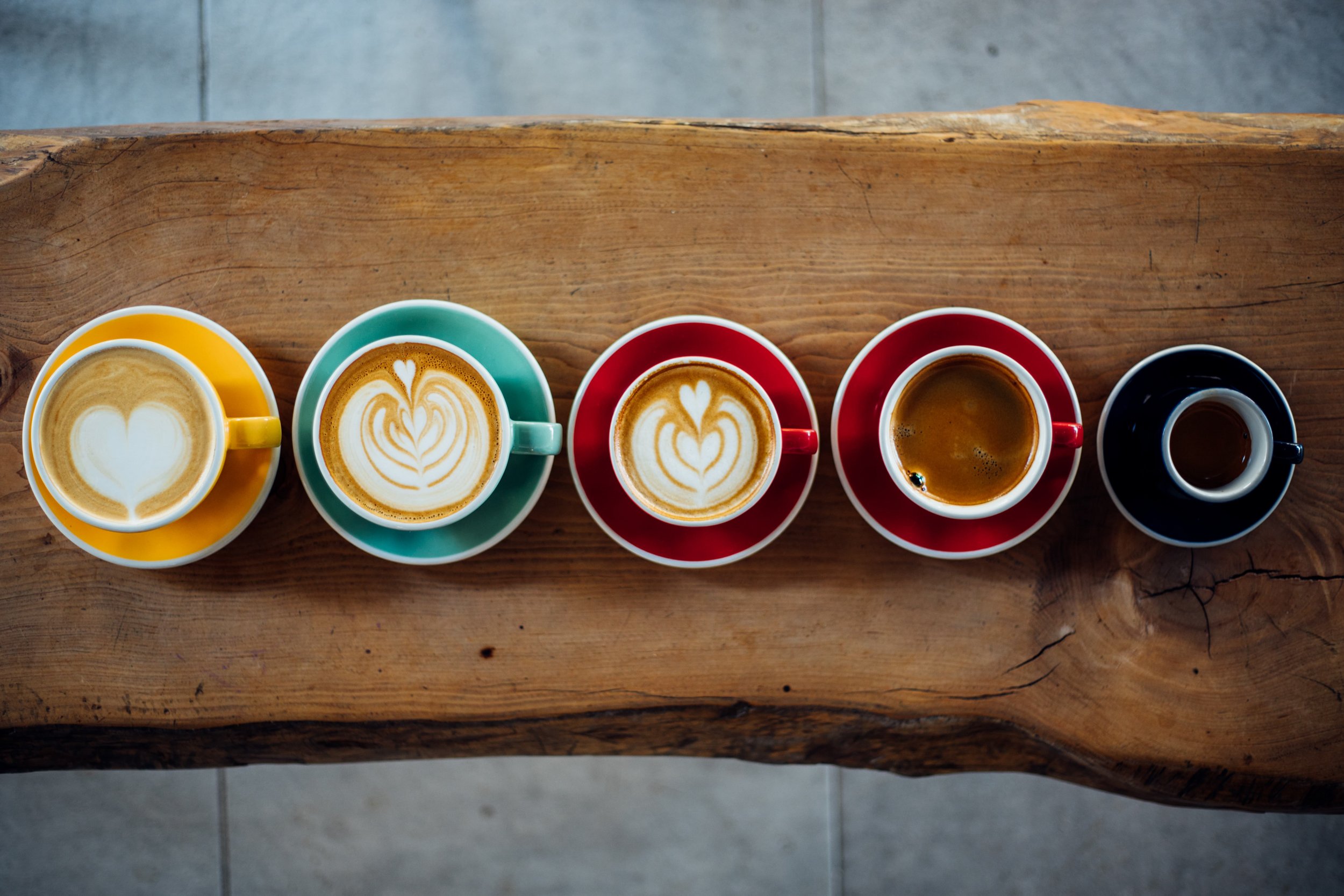 While drinking your favourite drink treat yourself to your favourite sweet treats. A delicious cake will be a perfect match for your first morning coffee.
Visit the Café Kavica i... at the Supernova Colosseum shopping centre and enjoy the rich assortment of coffee, cakes and other delicacies.
After you have done your shopping and started creating your imaginary outfits in your head, take a moment to take a break with your favourite drink. Located on the first floor of the Supernova Colosseum shopping centre, a charming café of an irresistible name - Kavica i… awaits you. An excellent position and lovely and comfortable interior design will provide you with an overall fantastic experience while enjoying your favourite drink and sweet treats. Relax from a busy day, retreat from your daily activities and invite your friends and family to chit chat while drinking coffee.
Cheer up your day and add a sweet touch to your small talks by treating yourself to the most delicious treats. Cheesecake, Carolina caramel cake, Medovik honey cake, Dalmatiner cake, traditional baklava and many other delicacies are just part of the sweet treats assortment. Even those who stick to their disciplined eating plan and count calories will not be able to resist the perfect combination of coffee and cakes – the assortment is simply irresistible. If you are looking for refreshment, choose an ice cream with a variety of sprinkles. A special asset in the rich café assortment is Slushy, an ice drink that is specially created for hot summer days. In winter, choose the chestnut purée served attractively by the friendly staff of the café to get a full experience.
Relax, restore your energy and enjoy the pleasant company you are with at your favourite café
The café Kavica i... is distinguished by a lovely name and a fantastic assortment. If you're tired of shopping or your numerous daily activities, recharge your batteries with your favourite drink while reading the newspapers, surfing the web, or browsing the news on the social media. The lovely décor is perfect for family gatherings or socializing with friends. Coffee fans can enjoy preparations made from premium coffee like coffee with milk or whipped cream, cappuccino, various types of instant coffee with flavours, and a refreshing Ice coffee that is very popular in the hot summer months. The assortment of natural and carbonated juices of many renowned brands is rich in flavours, so that the pickiest customers will surely find their favourite drink on the menu. The cosy interior of the café allows you to withdraw and get away from the bustling crowd or to stay in the spotlight and follow the events in the shopping centre.
While drinking your favourite drink treat yourself to your favourite sweet treats. A delicious cake will be a perfect match for your first morning coffee. A rich assortment of fruit cakes or sweet chocolate cakes will win you over with both its looks and taste. Ice cream fans at the café Kavica i… can try a special type of ice cream - a soft ice cream. Its unique texture coupled with a variety of toppings and sprinkles features a wealth of flavours. Decorate your ice-cream bowl with colourful or chocolate crumbs, biscuits or chocolate leaves to truly give it the wow factor. Enjoy the assortment and stimulate all your senses with fantastic flavours.