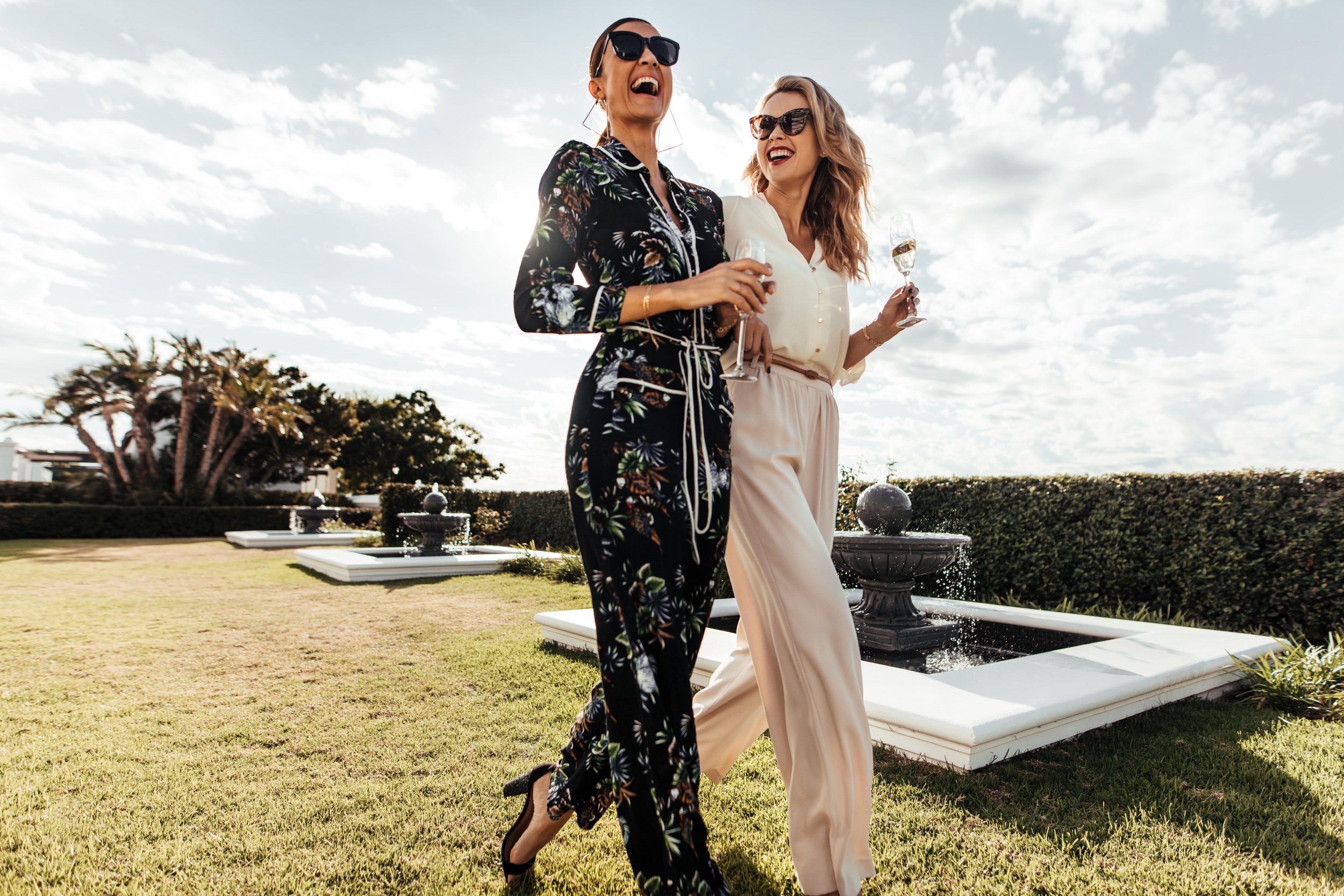 Latest trends and numerous collections for various occasions for all fashion lovers.
Your favourite H&M collections await at the Supernova Colosseum
Current trends, favourable prices and fashion inspiration in one spot – seasonal collections of the Swedish fashion giant H&M attract ever more fans across different generations with each new season. The H&M store spreads across two floors of the Supernova Colosseum shopping centre. The well-designed and specious store houses the brand's numerous collections divided into men's, women's and children's section.
High street collections inspired by the most recent fashion trends are a real treat for numerous trendsetters that successfully combine pieces from the H&M basic line with the "it" pieces of the season like coats, dresses, skirts and overalls. Use these unavoidable accessories to create fashion combinations for the day, the evening or special occasions. If you want to treat yourself to a designer piece, do not forget H&M's fashion collaborations with some of the most popular names in fashion industry, such as the fashion houses Lanvin, Kenzo, Balmain, Moschino and numerous others that get sold within minutes.
Men's collections are characterised by their simplicity and comfort. By combining clothes and functional accessories, you will be able to create outfits to perfectly fit your every-day obligations, while selecting pieces that are slightly more formal will make you look elegant and urban in special occasions. The children's section offers collections that cater for your child's growth. Every piece from baby collections to clothes for toddlers, schoolchildren and teenagers is made from high-quality materials, while their modern design enables even the youngest of fashion lovers to express their personalities, style and fashion tastes.
Fashion treats for women, men and children created by top designers
If IKEA, ABBA or H&M is the first thing that crosses your mind when someone mentions Sweden, then it is the premium quality that you value most. Fans of great fashion combinations have at least one outfit from the H&M high street store in their wardrobe.
The distinctive quality, affordable prices and always trendy fashion items is what has made H&M one of the most frequented stores. Fashion treats for women, men and children have been created by top designers with the aim of adapting high fashion to the street style. A "customer first" strategy was already implemented during the H&M's collaboration with the famous world fashion houses such as Lanvin, Kenzo, Balmain and Moschino and the designer Giambattista Valli. Kendall Jenner was among the first to wear the H&M's collection of Giambattista Valli. So the fans of H&M were allowed to purchase exclusive fashion items at affordable prices.
If you need jeans and T-shirts for a casual coffee break, walk in the nature or leisure activities, you will find them in available sizes from 34 to 42 for women or 46 to 56 for men.Check out dresses, skirts and jumpsuits, silk blouses and trendy trousers with a pattern, as a perfect outfit for festive occasions like weddings, baptisms, communions or entertaining events. There is a variety of assortments featured by floral pattern, animal print, stripes or Polka dots.
H&M pays great attention to recreational athletes by featuring a wide assortment of tights, exercise tops, tracksuits and other sports equipment available in sizes ranging from XS to XL, perfect for training in the gym or for running.If you enter the children's department, you will fall in love with the beautiful assortment of bodysuits, shorts, dresses and tracksuits for your kids made from soft fabrics and organic cotton.