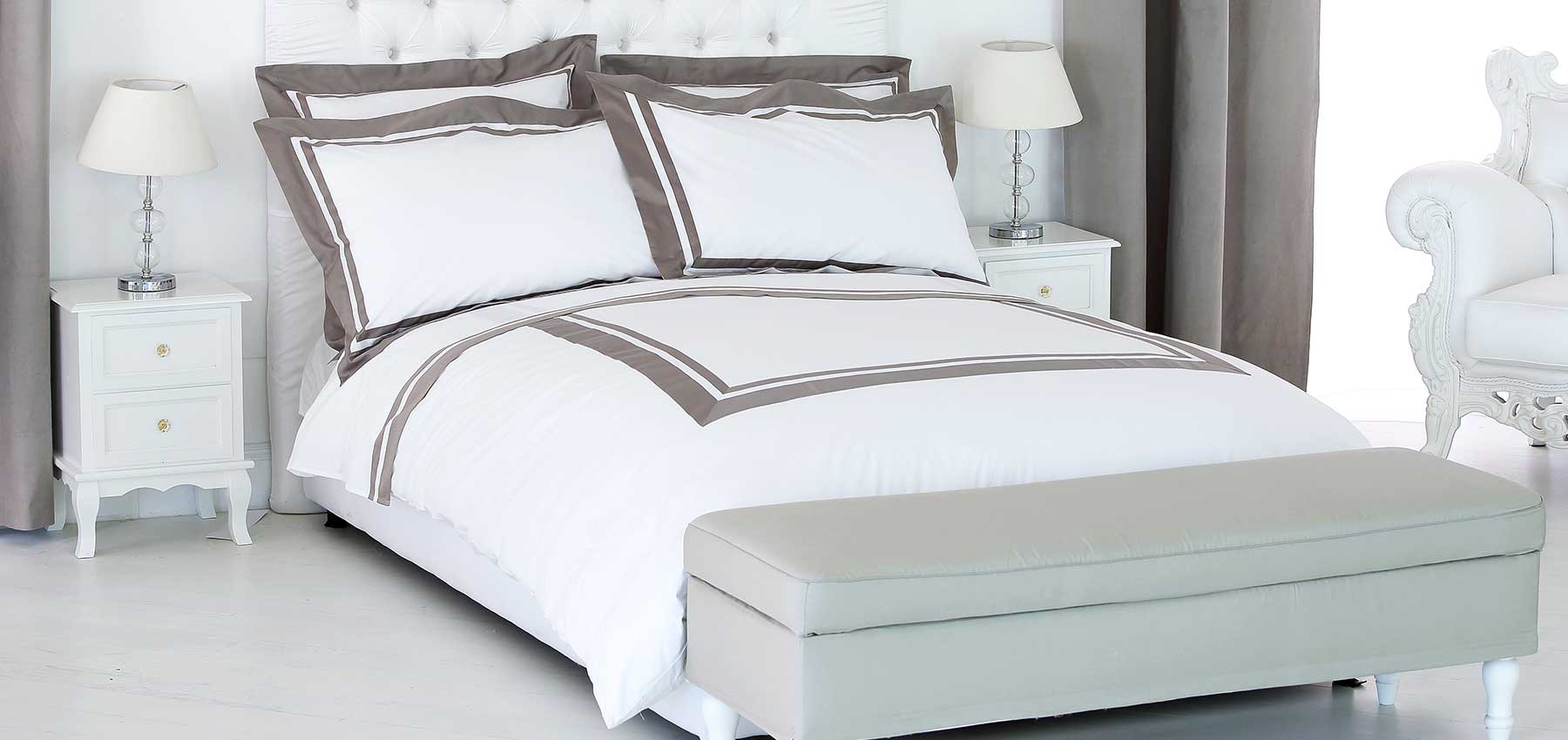 Home textiles and irresistible decoration from the Emma House store offer guarantee you a simple and good choice for decorating your home in one place.
In the Supernova Colosseum, equip your home with an assortment of top quality in the Emma House store
Your home is a place where you want to feel comfortable and relaxed - in order to enjoy moments of rest and relaxation to the maximum, equip your house or apartment with items of attractive design, made of top quality materials. The Emma House store offers its visitors a rich selection of interior decoration items. Equip the bedroom with bedding sets, bedspreads, pillows and mattress toppers with a special emphasis on the assortment of 100% Egyptian cotton. Irresistible tablecloths, as well as napkins and coasters will give your kitchen and dining room a special charm. For even easier cooking, choose a new apron, kitchen towels and protective glove, and if you want to employ the little hands of your young helpers, explore the children's line of kitchen textiles.
While the living room will shine with a new glow with new curtains or decorative pillows, you will instantly transform the bathroom with new soft towels or bathroom rugs, bathrobes, a new cosmetic mirror, a bathroom curtain or a set on the sink. Pay special attention if you are buying an assortment for your little ones or if you are preparing a gift for a newborn. The children's range places special emphasis on comfortable and quality materials, so the choice will be equally functional and attractive; the most comfortable pajamas, baby pillows and popular bedding with Disney motives await you. Enjoy choosing the quality textile or crystal decoration that awaits you at the Emma House store.
Top quality materials and an irresistible design that will make any home shine

Emma House store offers you a lot of products, equally functional and attractive, with which you will make almost every room of your home even more comfortable and beautiful. Among the offer, look for high quality home products with a special emphasis on the assortment made of Egyptian cotton. This type of cotton is the most popular in the world, and at the first touch and with the first use you will realize that its softness and pliability cannot be measured with other materials. Its soft, durable and long-lasting fibers are the result of the production method itself - Egyptian cotton is harvested by hand and processed by special methods that make it a unique and highly valued raw material. Collections with the label 100% EGYPTIAN COTTON were designed in Croatia and produced in Egypt. Enjoy a good night sllep covered with the most comfortable bedding and feel for yourself the softness of the high-quality towels provided by the popular collections of the Emma House store.
Explore the offer of home textiles; in addition to bedding and bathroom accessories, look for quality duvets, mattress toppers, bedspreads, kitchen textiles, rugs and curtains. In the assortment of the Emma House store you will also find crystal decorations, various baskets, jewelry boxes and irresistible decorations that will ideally fit into your home, and will be a great choice if you choose a gift for a loved one. Choose items from renowned brands with complete confidence: A Legend of Egyptian Cotton, Bugatti, Crystalite Bohemia, Disney & Herding, Emma House, Gerster, Givì Lulù, Herding, Kleine Wolke, Stuco and Wool Line, which bring you world novelties with each new collection, but also a timeless tradition that will enhance the look and functionality of almost any room in your home.